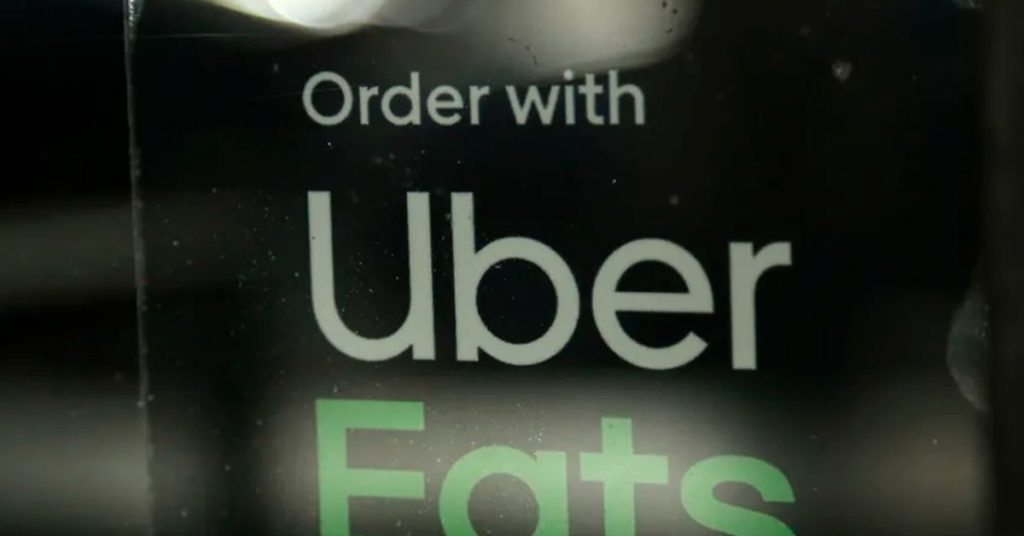 The city of Chicago has filed separate lawsuits in Cook County circuit court against 2 of the leading third-party food delivery services – DoorDash and Grubhub – on the basis that both have consistently "engaged in deceptive practices to prey on its affiliated restaurants." Though filed separately, both suits include shared allegations coupled with specific allegations on an individual basis. 
Allegations 
Shared Allegations 
The lawsuits' numerous allegations mirror exactly what restaurant owners have long been trying to explain to the government, namely that both of the services are:
Using bait-and-switch tactics in order to convince customers that they are paying fees lower than what they are actually being charged 
Adding restaurant establishments to their respective platforms without the operator's consent or knowledge 
Using secondary telephone numbers to charge commission on calls from customers, whether or not they result in orders 
Creating fake restaurant websites that allow them to redirect customers back to their delivery platform 
Specifically for DoorDash, the lawsuit alleges that it:
Misled customers into thinking that they were tipping delivery drivers and riders when the tip was 1) actually being used to subsidize payments to the delivery people and/or 2) to directly pay itself rather than its drivers. 
Misled customers in thinking the "Chicago Fee" was administered by the city when it was actually added by the company to offset the city's fee cap during the pandemic
Specifically for Grubhub, the lawsuit alleges that it:
Forced restaurants to cover the costs of any discounts that the company was offering to customers 

More specifically, the company had offered a $10 discount for qualifying customers at participating restaurants. Not only did it force restaurants to absorb the full cost of the discount, but it also required them to pay the company's commission on the non-discounted price of the food order. 

Intentionally deceived customers through its "Supper for Support" campaign by misrepresenting the true qualities and characteristics of these programs 

Cited in specific was the use of "somber piano music" and deceptive language. 
Responses

Chicago's restaurant industry celebrated the lawsuit in its entirety. Many of the city's restaurants were implicated in the suit itself – by way of their social media posts and/or participation in related media coverage of the companies' deception. Mayor Lori Lightfoot, who publicly championed third party delivery services throughout the pandemic for their essential nature and benevolent collaboration with food establishments, is now actually leading the charge on this suit given she, too, has been deceived by the companies. Lightfoot issued a statement following the suit's announcement in which she divulged that "it is deeply concerning and unfortunate that these companies broke the law during these incredibly difficult times, using unfair and deceptive tactics to take advantage of restaurants and consumers who were struggling to stay afloat." 

As for the services themselves, both DoorDash and Grubhub fervently rejected the list of allegations.  Grubhub reiterated that it is simply following the city's mandate to include a clear and itemized fee breakdown, adding that "we are deeply disappointed by Mayor Lightfoot's decision to file this baseless lawsuit. Every single allegation is categorically wrong and we will aggressively defend our business practices. We look forward to responding in court and are confident we will prevail." DoorDash stated that "this lawsuit is baseless. It is a waste of taxpayer resources, and Chicagoans should be outraged. DoorDash has stood with the City of Chicago throughout the pandemic, waiving fees for restaurants, providing $500,000 in direct grants, creating strong earning opportunities, and delivering food and other necessities to communities in need. This lawsuit will cost taxpayers and deliver nothing." Additionally, a spokesperson for the company stated that drivers do in fact get 100% of tips, but had no comment on the Chicago Fee. 

This lawsuit follows in the heels of other legal proceedings happening in other cities over the same topic. Whereas San Francisco is being sued by DoorDash and Grubhub over its permanent fee cap, and New York City Council just passed a bill setting its own permanent cap on the services – Chicago's suits are unprecedented. Other municipalities have sued companies on the basis of a singular topic; Chicago's suits, however, combine a number of issues into a single filing – this is because city officials deem "a comprehensive lawsuit to be more efficient." 

Founded by attorneys Andreas Koutsoudakis and Michael Iakovou, KI Legal focuses on guiding companies and businesses throughout the entire legal spectrum as it relates to their business including day-to-day operations and compliance, litigation and transactional matters.

Connect with Andreas Koutsoudakis on LinkedIn.

Connect with Michael Iakovou on LinkedIn.

This information is the most up to date news available as of the date posted. Please be advised that any information posted on the KI Legal Blog or Social Channels is being supplied for informational purposes only and is subject to change at any time. For more information, and clarity surrounding your individual organization or current situation, contact a member of the KI Legal team, or fill out a new client intake form.

The post Chicago Sues Leading Third-Party Food Delivery Services for Overcharging and Deceiving All Entities Involved appeared first on KI Legal.